With a combined total of 50 embroidery heads Stitch n Print can offer a service from 1 to 0000's with no order being too big or small.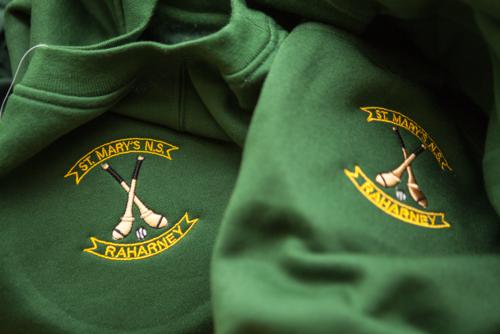 Embroidery
Using the latest embroidery technology and machinery in Ireland we offer a fast and efficient service at seriously competitive prices. Once you supply us with a copy of your required logo we will digitise it (create and embroidery file) so that we can use it to embroider onto the garments you provide.
Print
At Stitch n Print we can offer a high class printing service. We use sublimation print, flex print and transfer print. The method we use depends on the job and what most suits our client's needs.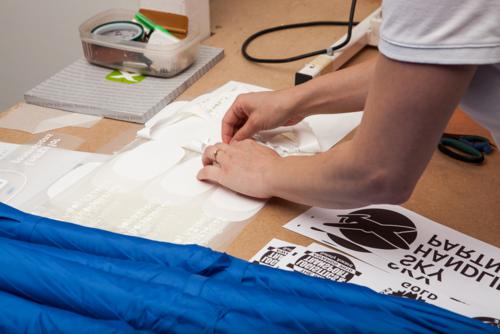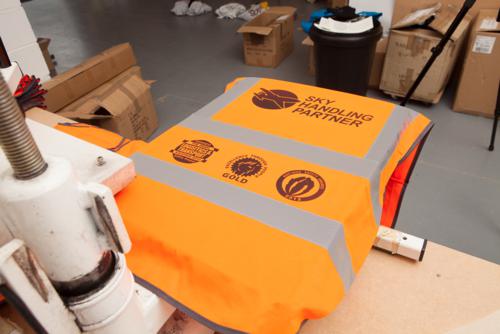 At Stitch N Print We Have The Capacity To Embroider On:
Tshirts, Polo shirts, Caps, Jackets, Fleece, body warmers, trousers, wooly hats, jumpers, hoodies, Pennants, badges. In fact we can embroider on almost any garments.
We have no minimum or maximum order quantity for embroidery. If you do not have your embroidery disc there is a one-off charge to have an embroidery disc digitised (created). The disc is then yours to keep and use at any time in the future.
Embroidery is then priced by the number of stitches in your logo as the larger the stitch count the longer the garment will be on our machines and this is what increases the price. Give us a call on 01 5545789 and talk to James for a quote.
We Can Print On Items Such As:
T-Shirts, Polo Shirts, Caps, Jackets, Hi Vis, Fleece, Body Warmers, Trousers, Hoodies, Pennants, Badges, Mugs, Mouse Mats, iPad Covers, Phone Covers, Bags. In fact we can print on almost any garment or product.
We can print on the front, back and the arms of most garments. Other print positions can be achieved but please contact us with regard to this.
The quantity of garments, the amount of colours in the design, and the number of positions we have to print can all affect the price.